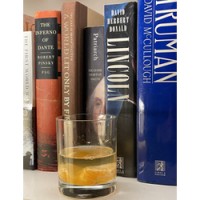 "Three measures of Gordon's, one of vodka, half a measure of Kina Lillet. Shake it very well until it's ice-cold, then add a large thin slice of lemon peel."
" 'Certainly monsieur.' The barman seemed pleased with the idea."
James Bond's memorable instruction, "shaken, not stirred," has become part of the world's folk wisdom since the fictional secret agent first uttered it in Ian Fleming's 1953 novel, Casino Royale. You're probably familiar with the concept even if you've never read the book or watched the Bond movies.
Archives | Subscribe (free!) | Previous article: Tawny or Ruby? Name your Port Read article.